Body: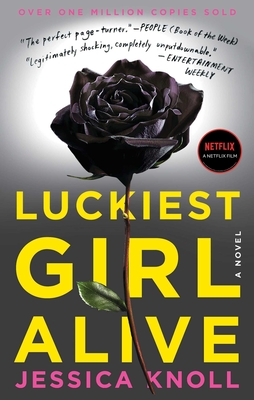 The first meeting of DIESEL, A Bookstore in Brentwood's Mystery Book Club will take place on Friday, June 3rd, at 7 pm in the south courtyard of the Brentwood Country Mart. We're going to be discussing Jessica Knoll's Luckiest Girl Alive.
The group is free and meets on the first Friday of every month. RSVPs are requested so we have an idea of how many people to expect. If you have any questions, feel free to stop by and ask, call the store at 310-576-9960, e-mail brentwood@dieselbookstore.com or tweet at @dieselbrentwood.
Luckiest Girl Alive is both a national bestseller and a top choice of Diesel customers. It's a thriller with a protagonist who at first seems spoiled and unhappy with her aspirational life. Gradually, the reader learns about the trauma that has caused her to act the way she does. Reese Witherspoon, who is co-producing the upcoming movie adaptation, described the book as "required summer reading for adults."
The group is hosted by Diesel Brentwood bookseller and social media editor Alex Melnick. Alex is a veteran bookseller, a recovering computer programmer, and a Santa Monica native. You can read about some of his favorite books here. Feel free to e-mail him with book club questions and suggestions at alex@dieselbookstore.com or tweet at @aemelnick.
P.S. At each meeting, we will decide on the book for a later month. Come prepared with suggestions!