"This book is the best work of fiction I read in in 2015."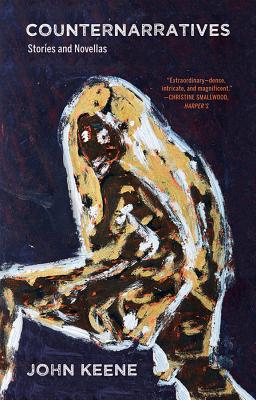 Chances are that if you've been in the Oakland store the past year you've either heard or read Brad commenting on John Keene's story/novella collection, Counternarratives. It's taken some time, hemming & hawing, now well into May, but he's finally decided to put it in writing: "This book is the best work of fiction I read in 2015."
This does not come as much of a surprise, given what he had to say about it in his review for The Quarterly Conversation:
"Counternarratives, in short, is no simple tableau of triumphalism. It is a call to arms of sorts, perfectly in tune with the "Black Lives Matters" declaration we see playing out daily in our cities. But it is also one that is conspicuously absent the attendant chant heard recently in Cleveland, which echoed Kendrick Lamar's lyric, "We gonna be alright." Keene, it seems, sees no reason to be so confident that this is so. Queering the script, defying the imperative to be silent, however, does not require confidence or a vision of what progress means. It is, rather, in all its uncertainty and risk, the most basic stuff of—the very matter of—life. It is also the crowning achievement of one of the year's very best books."
Keene is doing something very special indeed with the short story, and his work (now out in paperback!) is not to be missed. (Note: he will also be at this year's Oakland Book Festival on May 22nd, where we'll be selling books, chatting about books, petting dogs, and generally making small talk. Come by!)