Independent Bookstore Day Exclusive Items For Sale
Join us for Independent Bookstore Day, Saturday, August 29th, a celebration of local, independent bookstores and their communities. And, if you're a member of our Del Mar and San Diego community, join us for the San Diego Book Crawl, happening this Independent Bookstore Day!
This year, bookstores are celebrating with online events. These online events range from discussions with authors, to drawing classes, to readings. Click here for how to attend.
What is DIESEL doing for Independent Bookstore Day? We'll be giving out prizes with purchases! (While supplies last.) One of these will be an IBD tote bag. At our Del Mar location, we'll be giving out limited edition pins designed by San Diego artist Susie Ghahremani. Additionally, we'll be selling event-exclusive items, available for purchase only on Independent Bookstore Day, Saturday, August 29th. DIESEL is open for browsing for individuals and/or small groups from 10:00-5:00.
Independent Bookstore Day Exclusive Items for Sale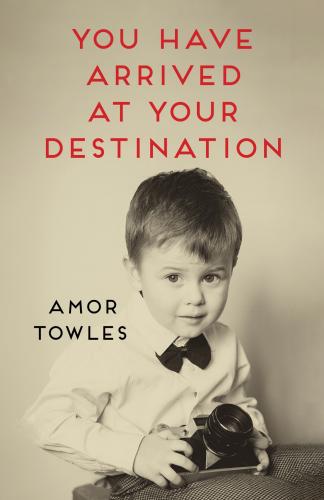 You Have Arrived at Your Destination
by Amor Towles
An event-exclusive signed copy of Amor Towles's short story
$11.00
A near-future science fiction story from Amor Towles! When Sam's wife first tells him about Vitek, a twenty-first-century fertility lab, he sees it as the natural next step in trying to help their future child get a "leg up" in a competitive world. But the more Sam considers the lives that his child could lead, the more he begins to question his own relationships and the choices he has made in his life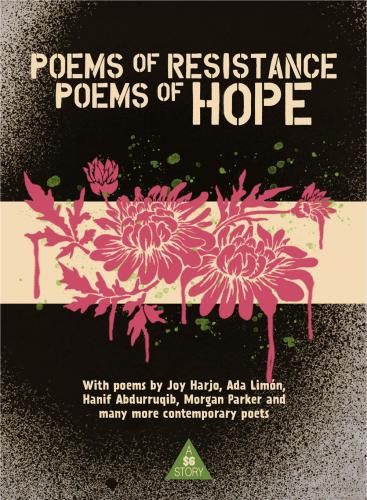 Poems of Resistance, Poems of Hope
by Joy Harjo, Jericho Brown,
and Yusef Komunyakaa
$6.00

Without hope, resistance has no objective. The media is saturated with uncareful language. In poetry, we find precision, peculiarity, and potential. Poems strive less for answers than enliven our questions. The poets in Poems of Resistance, Poems of Hope, take up these questions with with an eye for what's possible. These poems break open the human spirit, and remind us that through language, community, and art, the endeavor for empathy is not lost. Resistance and hope are alive, in the world, and on the page.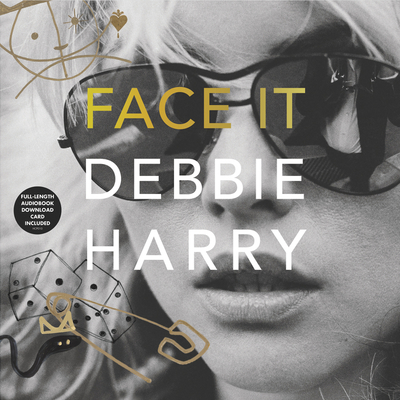 Exclusive Double Vinyl Album of Face It: A Memoir
by Debbie Harry
$29.99
A vinyl edition of Face It, the much-anticipated autobiography from rock icon and lead singer of Blondie, Debbie Harry. Face It Vinyl is performed by Debbie Harry with vocal guest appearances from Chris Stein, Clem Burke, Alannah Currie, and Gary Valentine with original music by Chris Stein. Face It Vinyl features two records filled with highlights from the audiobook, beautifully packaged with never-before-seen photos and art. Each purchase also includes a full-length digital download of the audiobook
Ways to Make Sunshine
by Renée Watson
signed copy
$16.99

Newbery Honor and Coretta Scott King Author Award winner Renée Watson writes her own version of Ramona Quimby, one starring a Black girl and her family, in this start to a charming new middle grade series about spirit, kindness, and sunshine.
Ryan Hart is all about trying to see the best in people, to be a good daughter, a good sister, a good friend. But even if her life isn't everything she would wish for, when her big brother is infuriating, her parents don't quite understand, and the unexpected happens, she always finds a way forward, with grace and wit. And plenty of sunshine.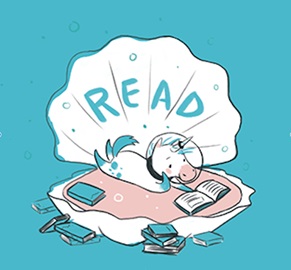 Not Quite Narwhal
(Kids Tote Bag)
$12.00
Just for Independent Bookstore Day, a special kid-sized Not Quite Narwhal tote bag featuring Kelp, everyone's favorite "land narwhal" from the National Indie Bestseller and Indie Next Top Ten picture book! Features exclusive original artwork
from author and illustrator, Jessie Sima!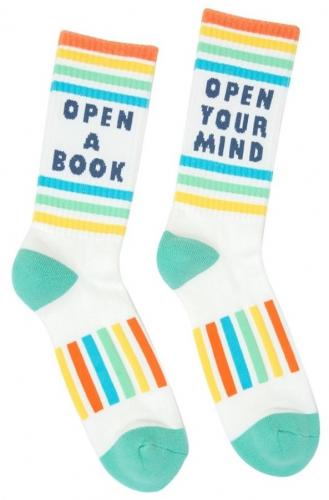 Open a Book, Open Your Mind Socks
$14.00
Trying times call for meaningful socks. Show off your bookish values with these stylish, comfy sock. Only for Bookstore Day!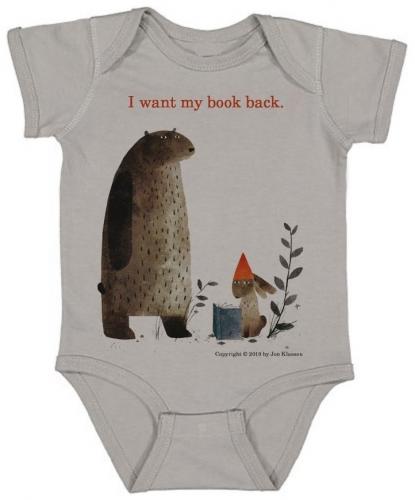 Give Me Back My Book Baby Bodysuit (Onesie)
from Jon Klassen
This adaptation of the art from the runaway bestseller I Want My Hat Back was created by Jon Klassen, especially for this project.
$20.00
Jon Klassen is the creator of the 2012 Theodor Seuss Geisel Honor Book and New York Times Book Review Best Illustrated Children's Book of the Year I Want My Hat Back. He is also the illustrator of Caroline Stutson's Cats' Night Out, winner of the prestigious Governor General's Award for Illustration. Jon Klassen has worked as an illustrator for feature animated films, music videos, and editorial pieces. Originally from Niagara Falls, Ontario, he now lives in Los Angeles, California.